Welcome to Mezzanine Restaurant!
Every meal is a feast in WOW Istanbul Hotel
Award-winning kitchen team of WOW Istanbul Hotel offers the exclusive tastes of Turkish, Mediterranean and world cuisines both accommodating guests and to the other guests visiting Istanbul for fairs and congresses.
Restaurant Mezzanine waits you with its rich menu and delicious meals both in the breakfast and during the day. Lobby Bar is the place to relieve the tiredness of the day with delicious appetizers and rich menu of beverages.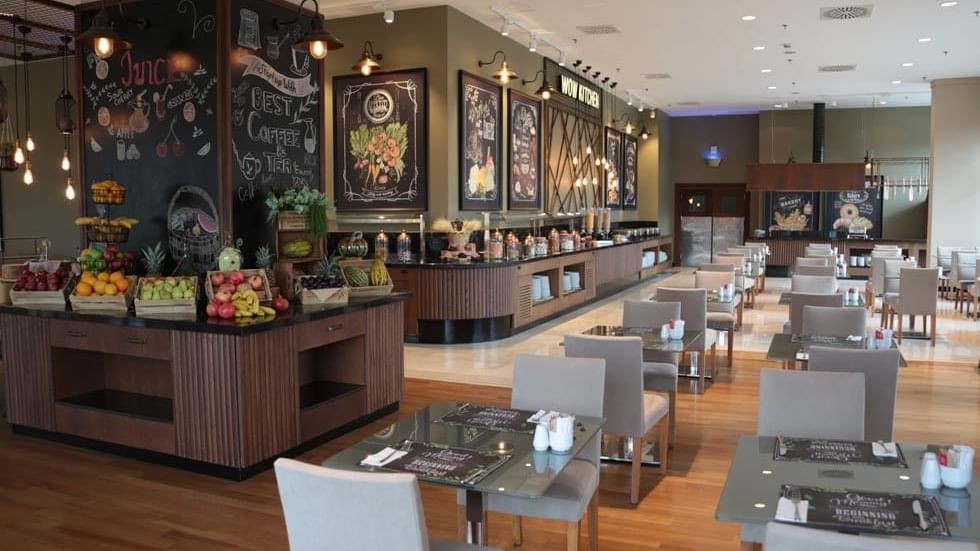 Located on the first floor of 5-star WOW Istanbul Hotel, Mezzanine Restaurant has gained a new appearance after designed in harmony with the hotel lobby. Restaurant Mezzanine shall turn your...